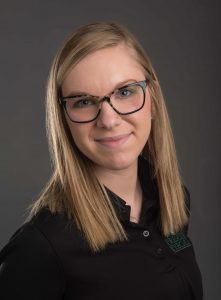 Kylee – Ophthalmic Technician
Kylee began working for Premier Eyecare, after graduating from Kellogg Community College with a degree in Liberal Arts, and now has stepped into the fascinating world of optometry. Kylee's role is an Ophthalmic Technician to Dr. Schefferly.
Other interests include spending time with her husband, family and friends, and traveling.